Staying Healthy
Family Violence: Healthcare Professionals Can Connect Patients to Community Resources
Family violence is a major public health crisis. The victims span all age groups—from newborn children to the elderly—and include both males and females.
In the United States, approximately 32% of women and 28% of men have experienced violence by an intimate partner in their lifetime.
In 2012 alone, there were an estimated 686,000 victims of child abuse, with the highest rate of abuse noted in children aged 0 to 3 years.
In addition, the National Center on Elder Abuse estimates that there are from 1 to 2 million cases of elder abuse each year.
The public health impact of family violence in terms of lives lost and lives harmed is immeasurable and likely underestimated by statistics.
Although many family violence victims do not turn to police or shelters for assistance, they do come to hospital emergency rooms or continue to visit their family doctors. Because of this, healthcare professionals have a unique opportunity to address family violence by offering support and providing referrals to community agencies.
When a patient visits the emergency room or clinic, the doctor may ask specific screening questions designed to assess whether a patient's injuries might be due to family violence. If the doctor concludes that family violence could be involved, he or she may provide the patient with more information about domestic violence, as well as local treatment and advocacy resources.
Resource for Victims of Family Violence
A resource guide listing national and state agencies that help victims of domestic violence, child abuse, and elder abuse is available on the website of the American Academy of Orthopaedic Surgeons: Family Violence Resource Guide.
Statistical data in this article was reviewed by the AAOS Department of Research and Scientific Affairs.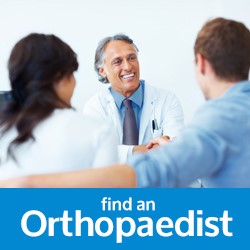 Last Reviewed
February 2015
AAOS does not endorse any treatments, procedures, products, or physicians referenced herein. This information is provided as an educational service and is not intended to serve as medical advice. Anyone seeking specific orthopaedic advice or assistance should consult his or her orthopaedic surgeon, or locate one in your area through the AAOS Find an Orthopaedist program on this website.