Diseases & Conditions
Patient Story: Bone Cancer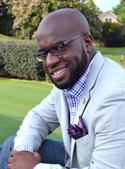 At age 17, Craig King was an athletic honor student, playing both football and baseball at his South Carolina high school. At the beginning of his senior year, Craig noticed a lump on his leg and overlooked it as a sports injury. Although the lump grew as his senior year progressed, Craig played every game. With hopes of one day becoming a teacher, he graduated from high school and prepared for college.
Less than two months after graduation, he bumped his leg and was shocked by the pain. He saw multiple doctors before he was diagnosed with osteogenic sarcoma — bone cancer — in his left leg. Instead of packing for college, Craig underwent eleven months of chemotherapy to aggressively treat the cancer. During his chemotherapy, Craig had limb salvage surgery to save his leg and his life. His tibia was removed and replaced with a donor bone and his knee was reconstructed using orthopaedic cement and chrome cobalt.
Craig underwent intensive physical therapy after his surgery. "One of the biggest challenges was learning how to walk again," Craig remembers. He experienced significant pain in his leg for months after surgery. He used a wheelchair to get around, and eventually progressed to crutches, then a walker, and eventually was able to walk on his own. "Physical therapy was hard, but the hospital provided a great support staff and my family and faith played a significant role in my rehabilitation."
Osteogenic sarcoma is one of the most common types of bone cancers in children and young adults, representing 35% of all bone cancer cases. To prevent the spread of the cancer, patients with osteogenic sarcoma require surgery to remove bone tumors and surrounding tissues. New techniques and materials in limb salvage surgery, reconstruction, and prosthetic technology continue to be a focus of musculoskeletal research.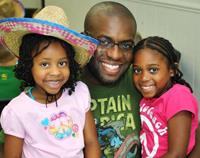 While Craig is no longer able to play physically demanding sports, he was able to return to school and pursue his teaching degree. In 2007, Craig earned his Master's degree in Rehabilitation Counseling. He served as an adjunct professor at South Carolina State University, teaching leadership development to incoming freshmen. Now the Director of Governmental Affairs for the Palmetto State Teachers Association, Craig serves as an advocate for public education in South Carolina. Recently, Craig developed a workshop for male teachers. Craig is also active in many community organizations serving children with cancer. He is currently planning the third annual Craig Q.King's Celebration of Life Gala, which benefits Camp Kemo, an oncology camp for children with cancer, and the American Cancer Society's Relay for Life.
Craig, a 13-year cancer survivor, serves as an Ambassador for the American Cancer Society, traveling throughout South Carolina to advocate the need for further research. Additionally, Craig has traveled to Washington, DC, for several years to advocate for musculoskeletal research on Capitol Hill. "Without musculoskeletal research, I might not be doing the things I am doing today," Craig says.
Recently, Craig participated in Clarendon County Dancing with the Stars and scored perfect 10s with his partner, Grace Surette. He was able to cut loose to "Footloose," thanks to his orthopaedic surgery.
Additional research funding can improve the lives of people suffering from bone cancer by helping to develop better surgical techniques, advancements in materials and technologies that can save limbs and avoid amputation, and maybe even provide a cure for the hundreds of children affected by this disease. "This type of research might allow others who, like me, are given a chance to reach their goals with a powerful testimony on life."
Last Reviewed
August 2014
AAOS does not endorse any treatments, procedures, products, or physicians referenced herein. This information is provided as an educational service and is not intended to serve as medical advice. Anyone seeking specific orthopaedic advice or assistance should consult his or her orthopaedic surgeon, or locate one in your area through the AAOS Find an Orthopaedist program on this website.